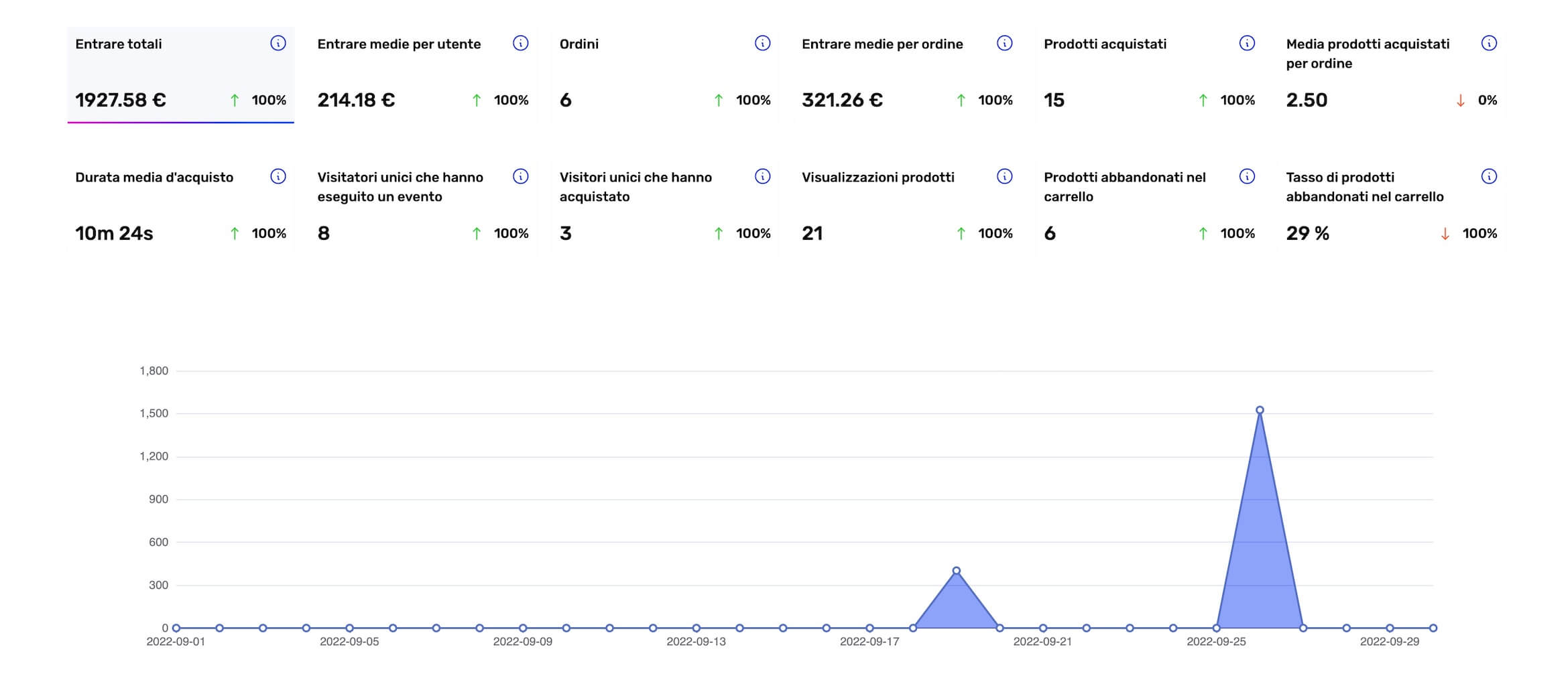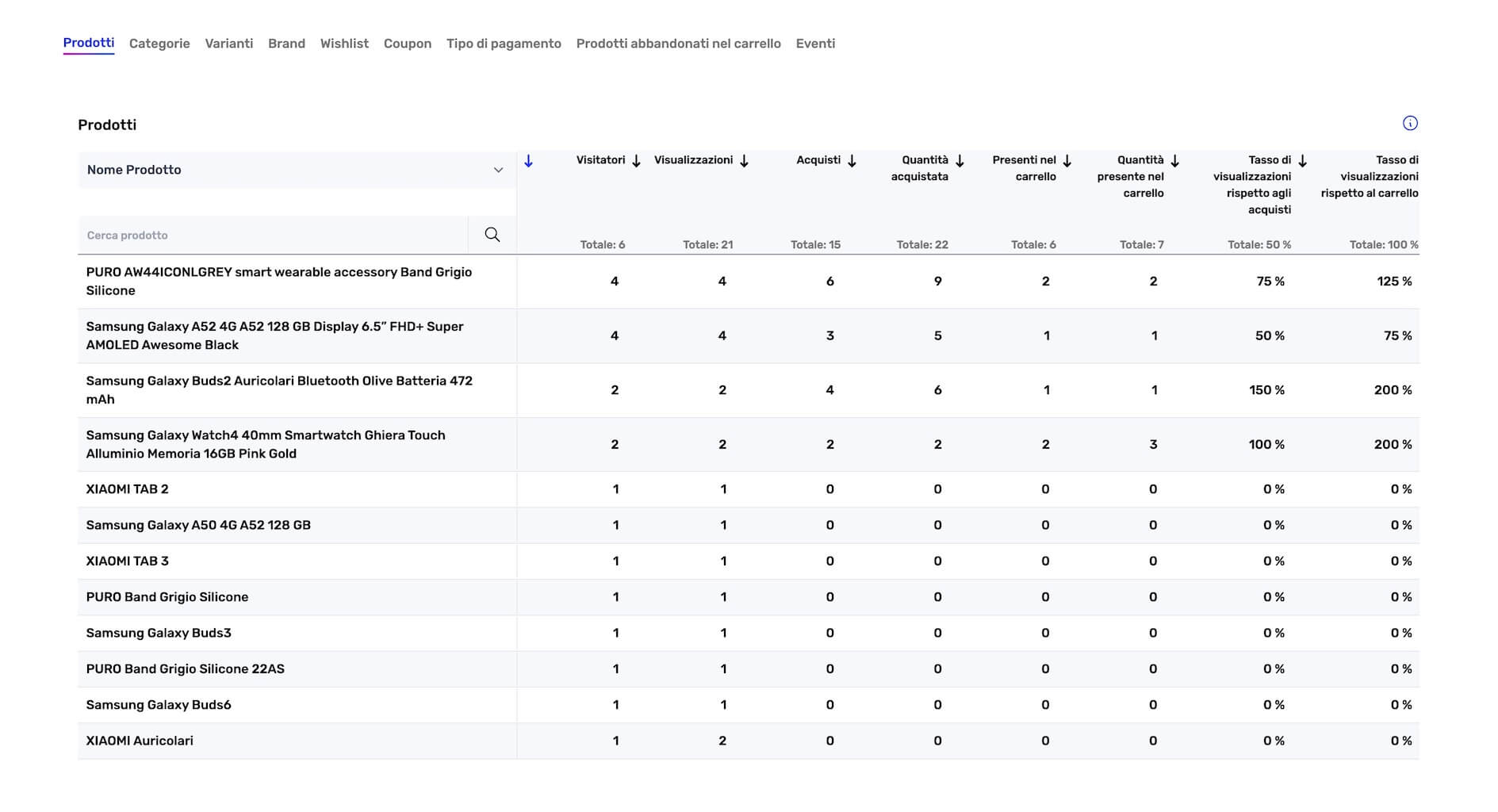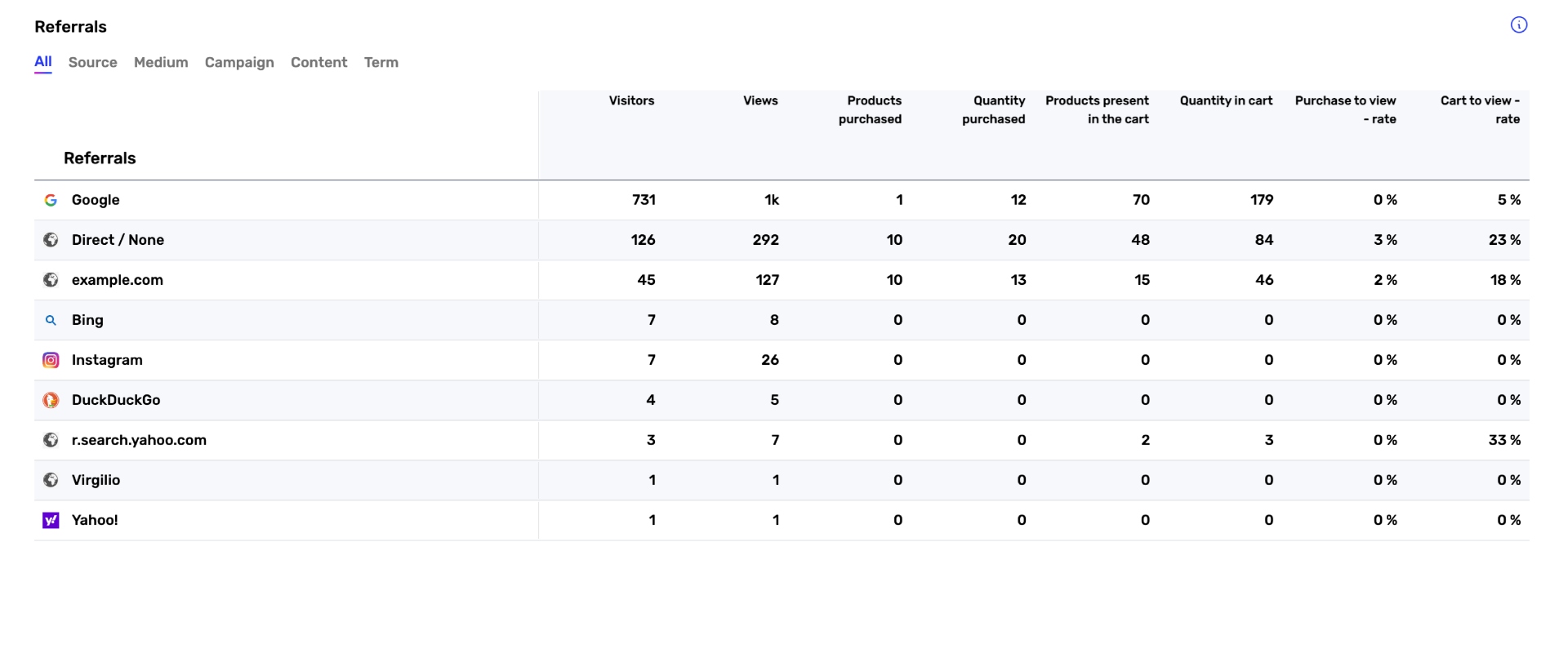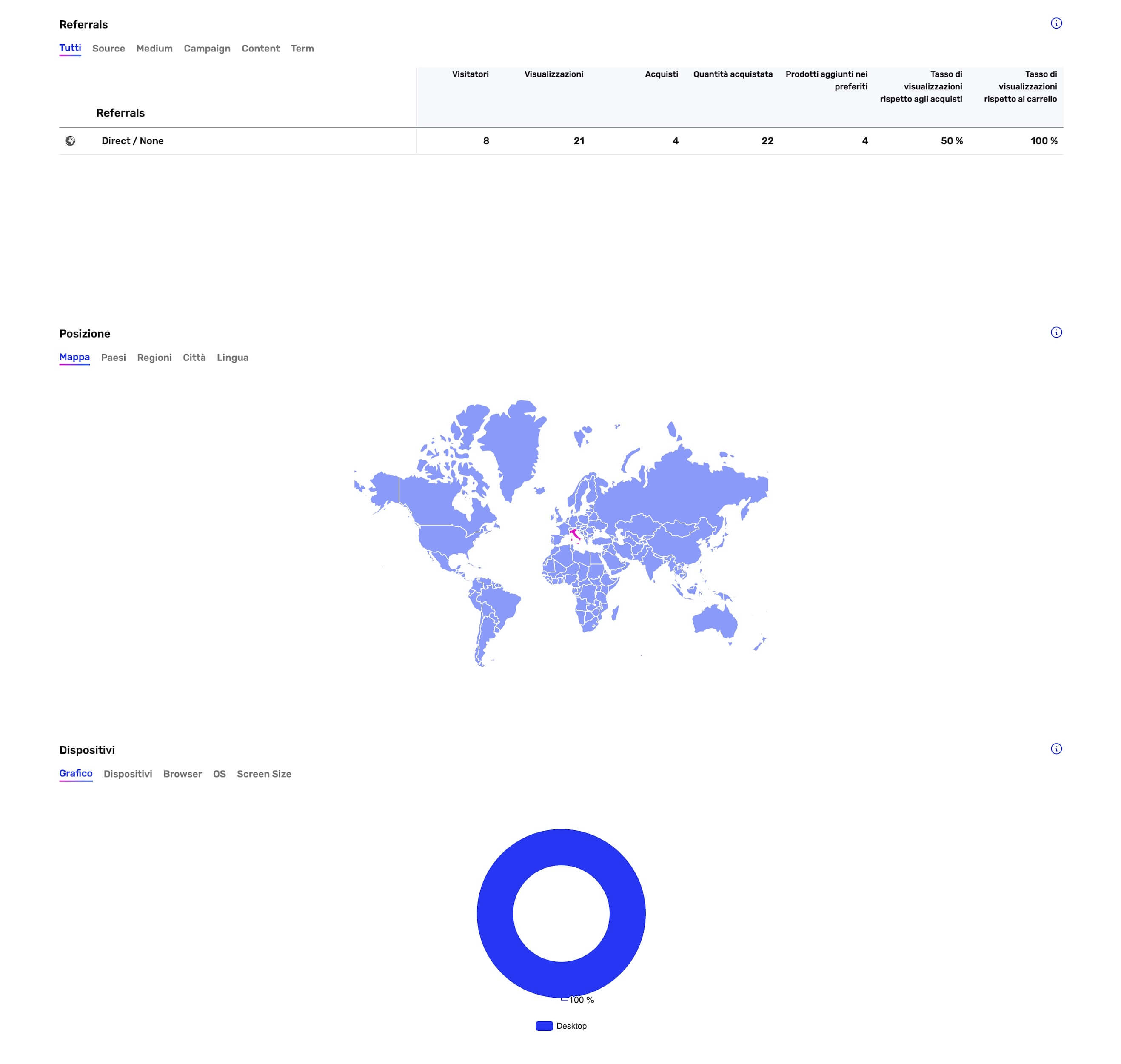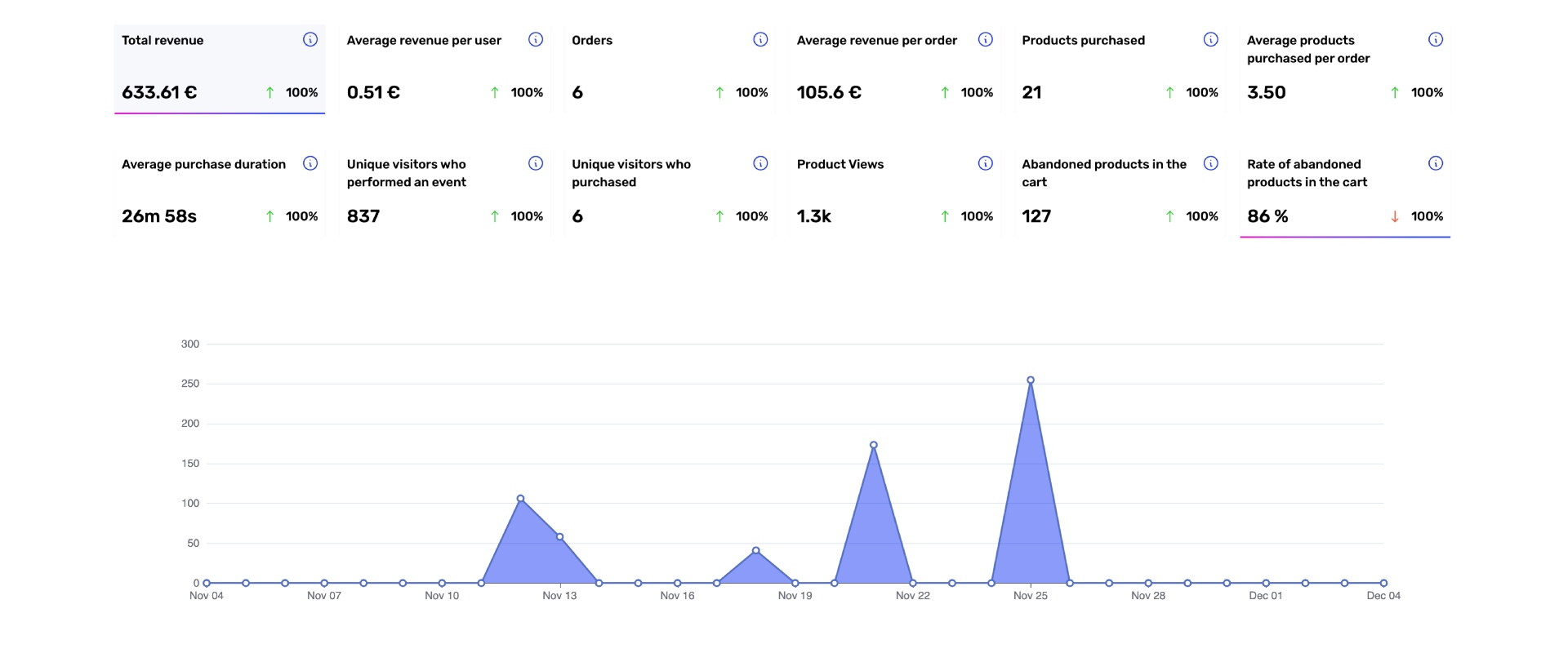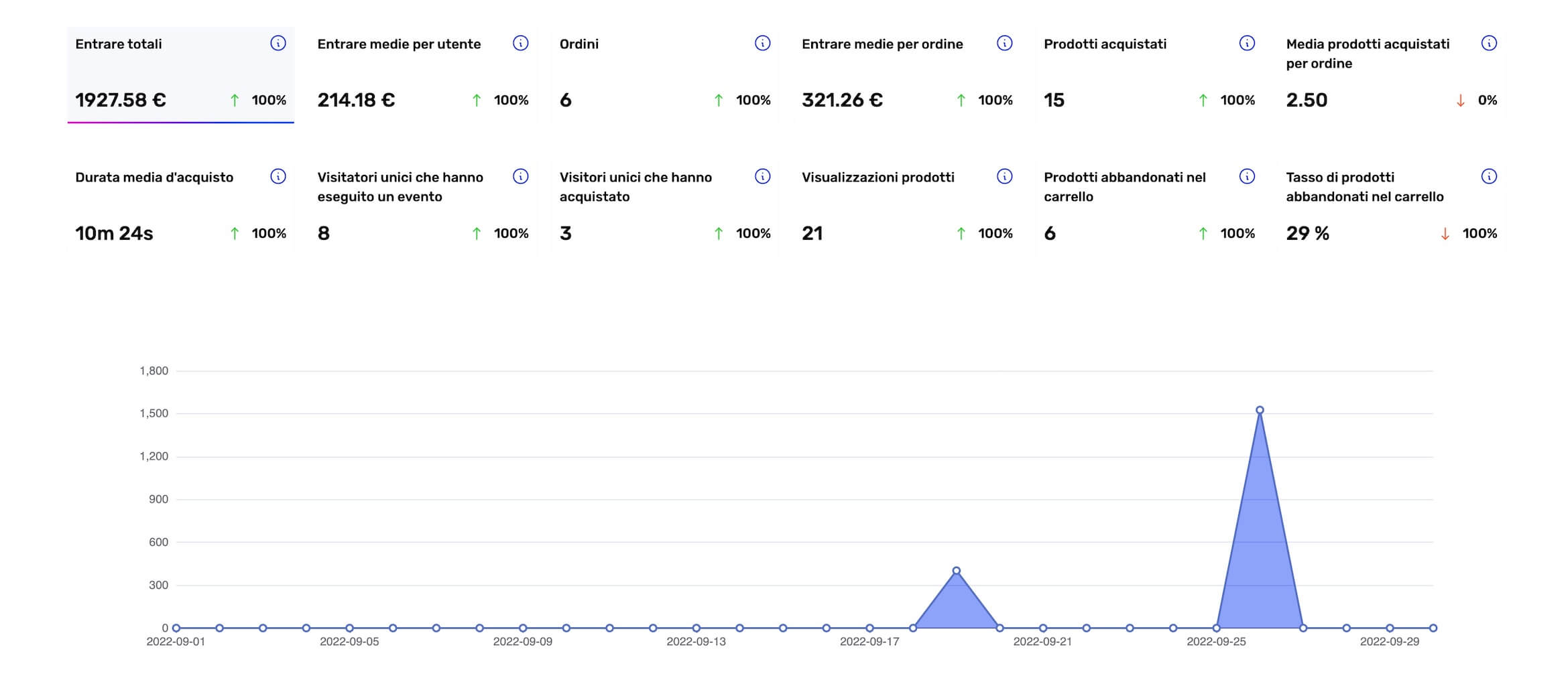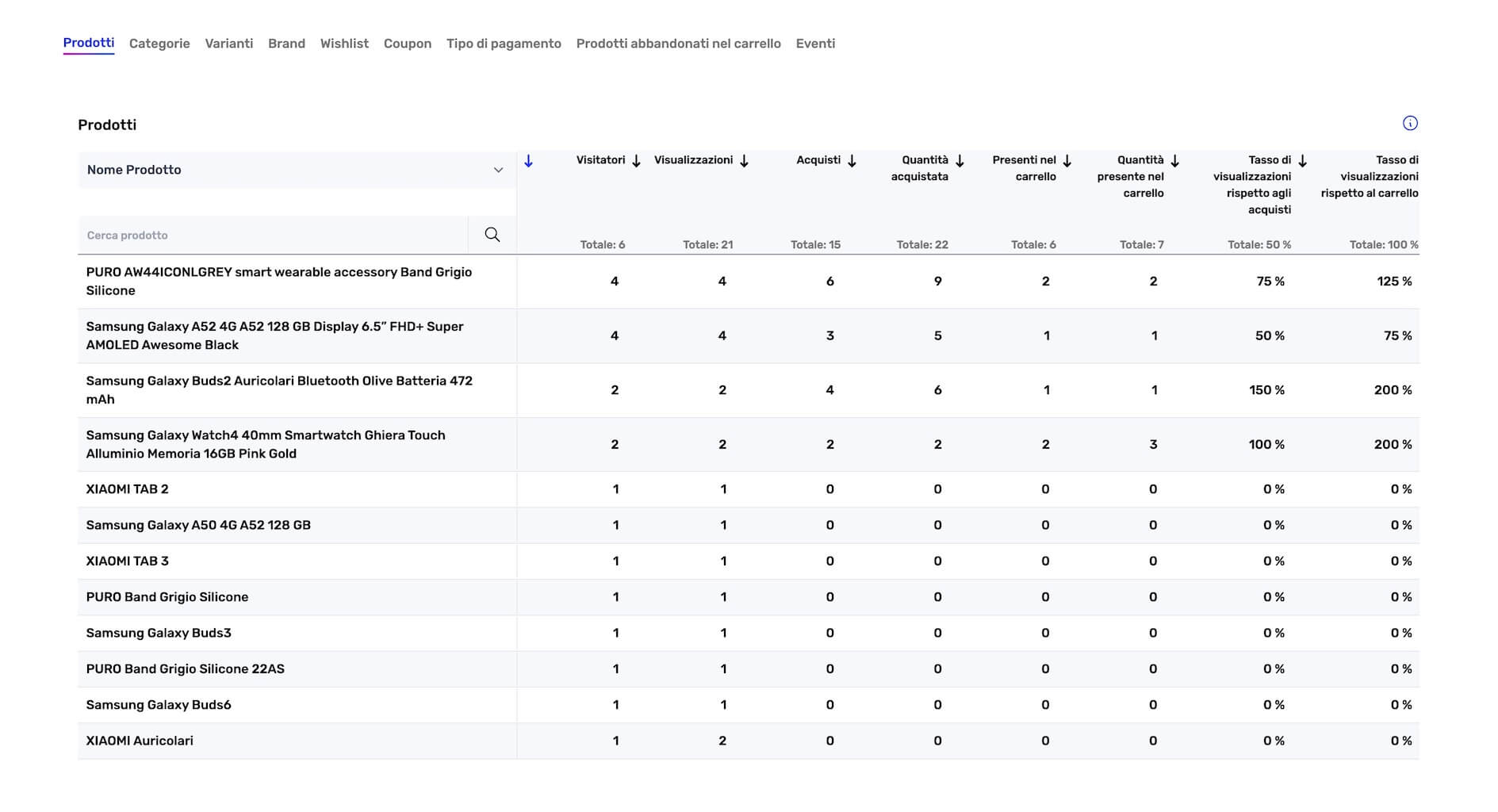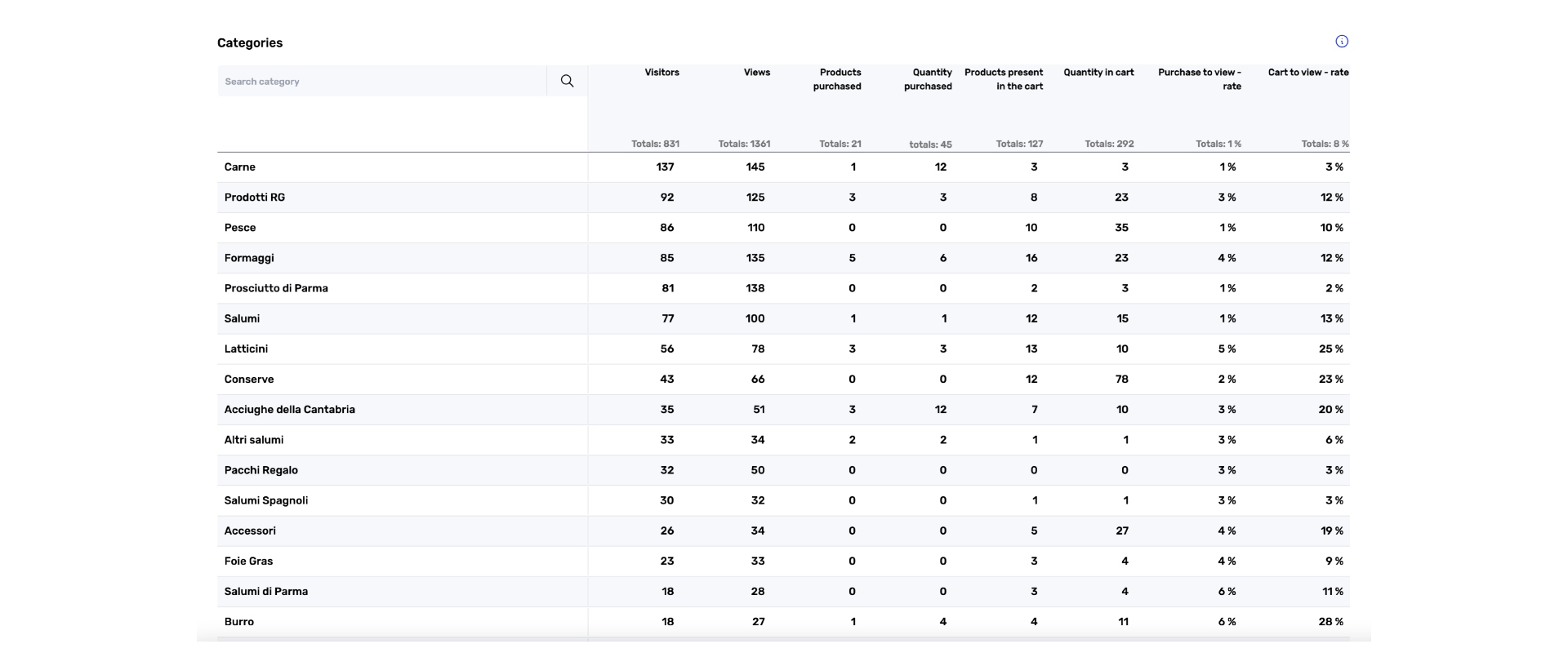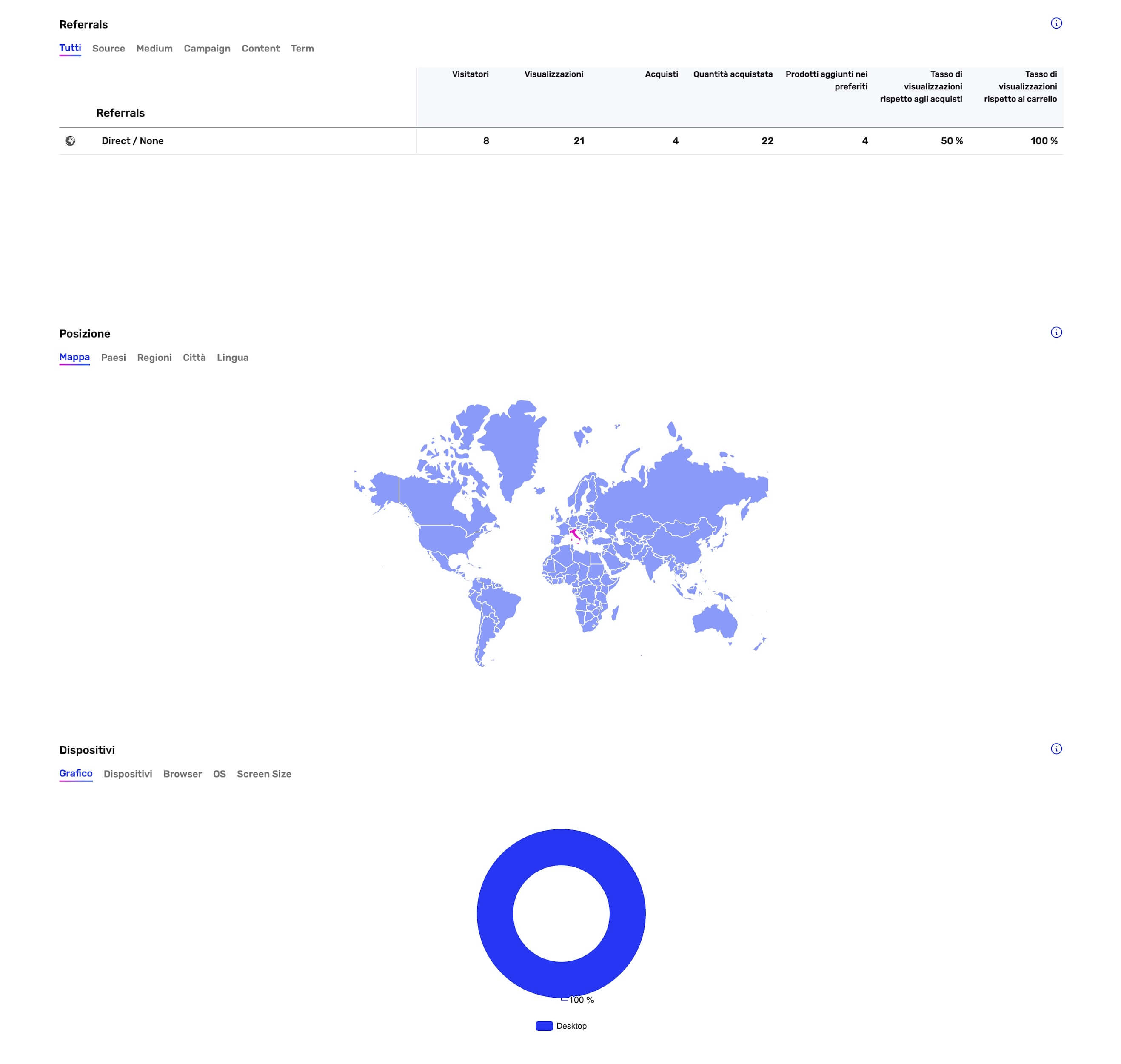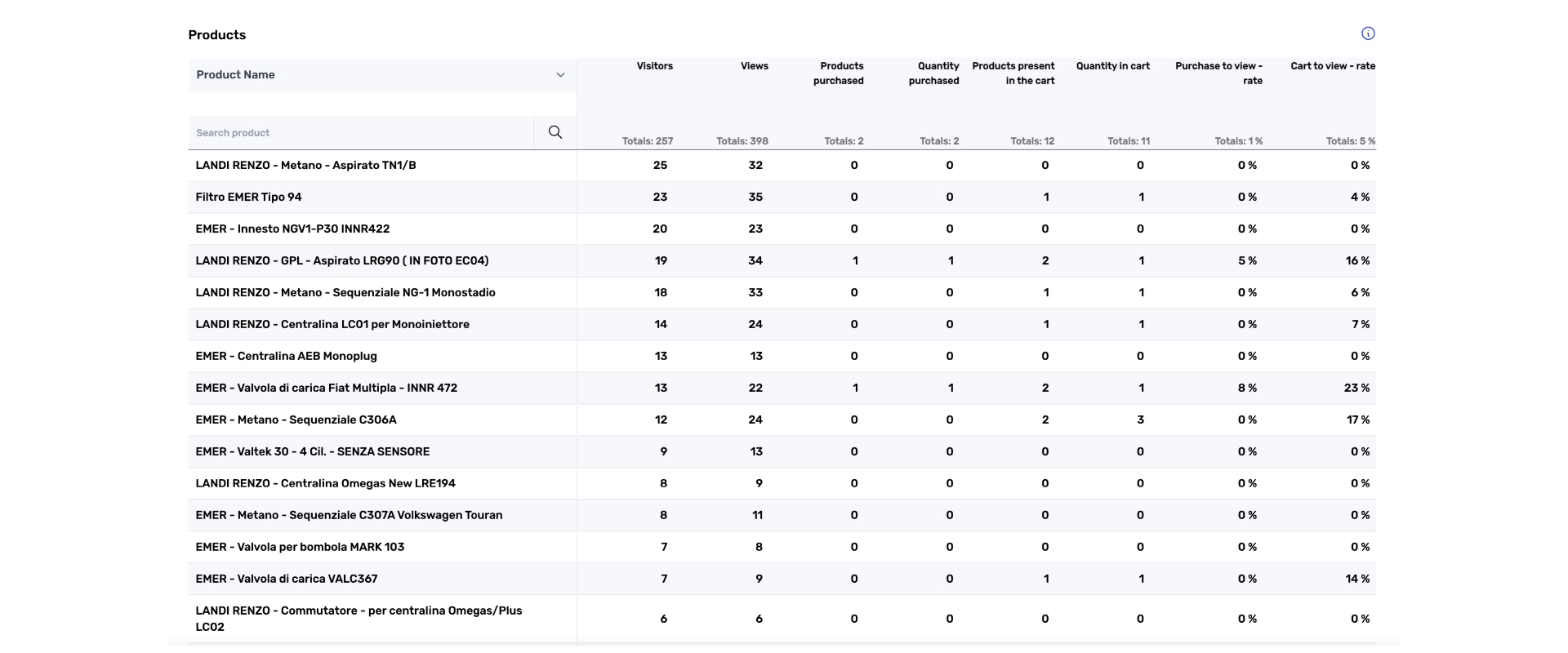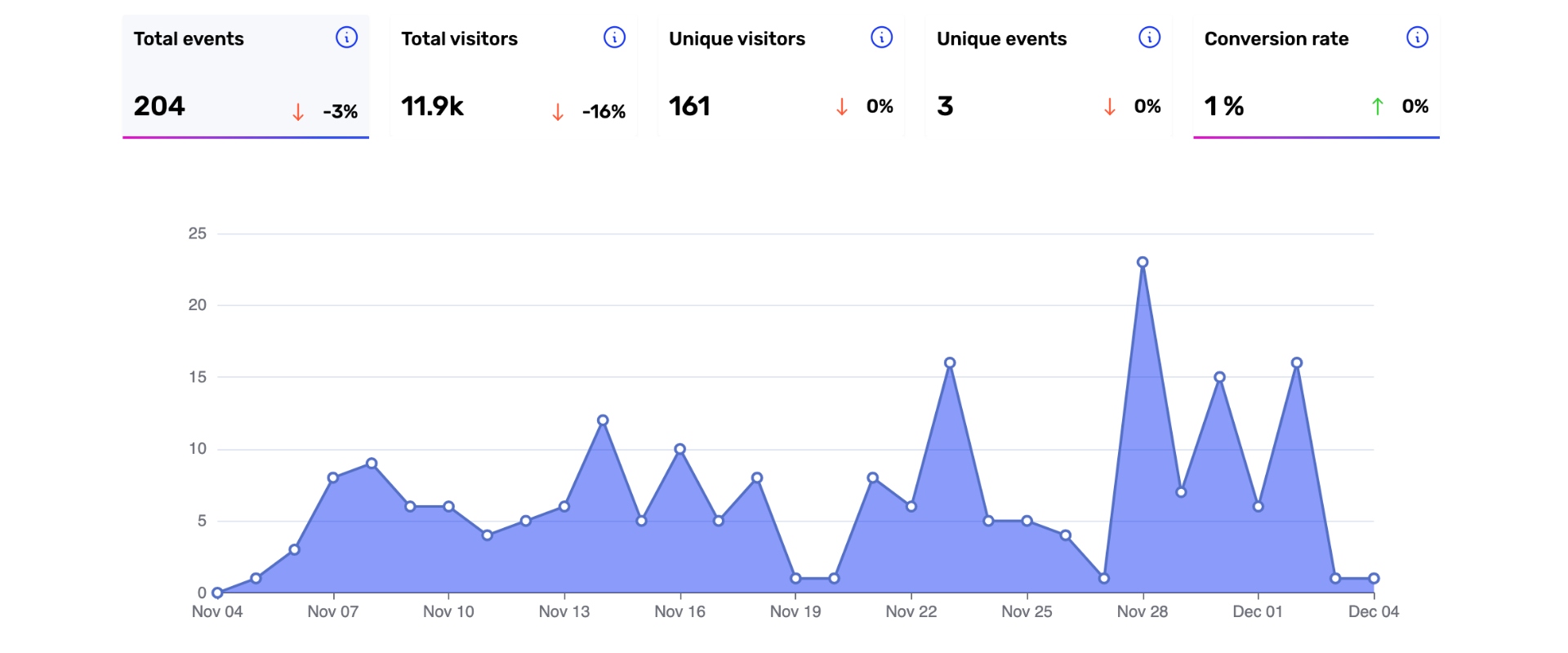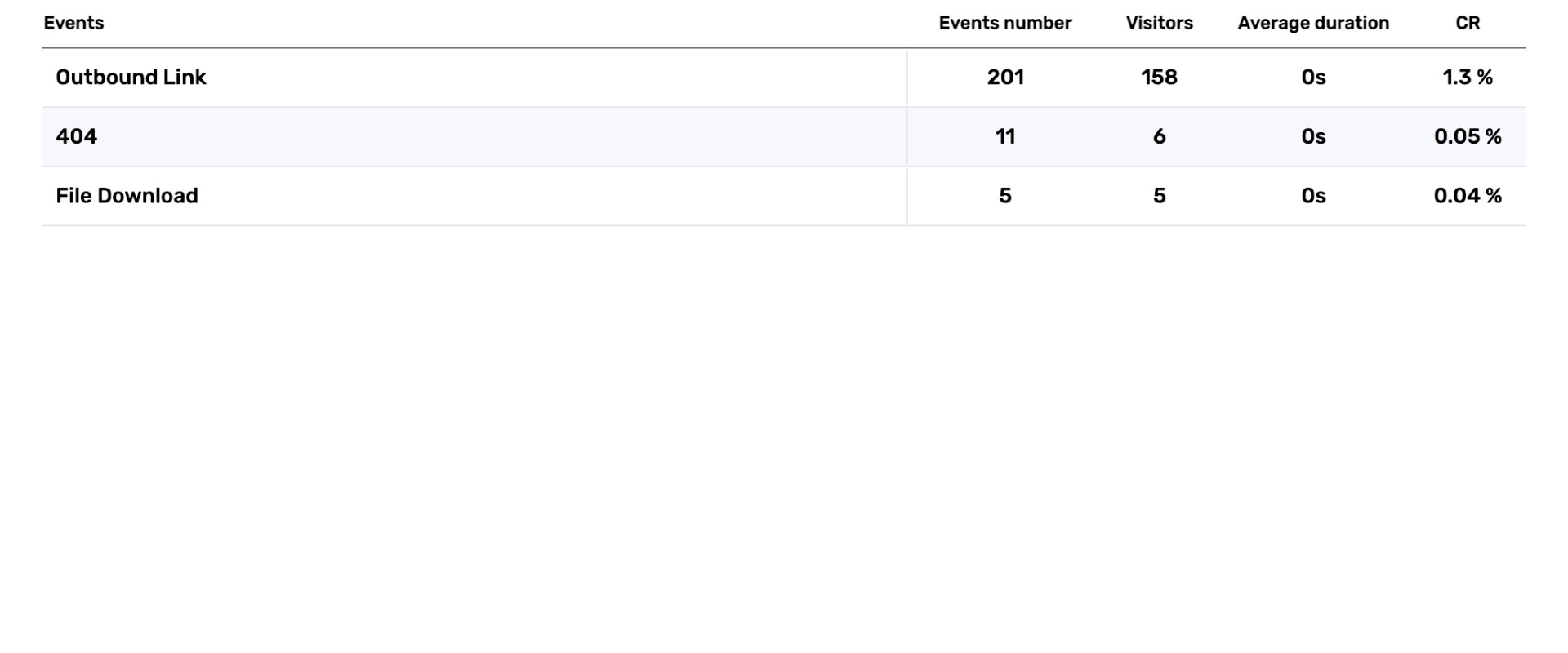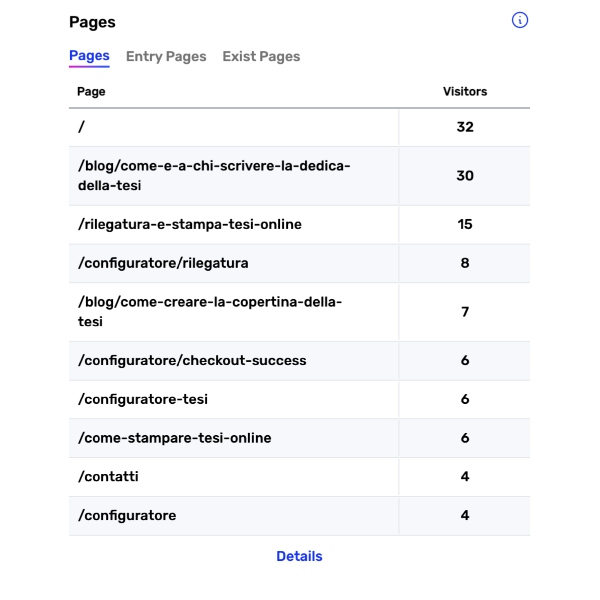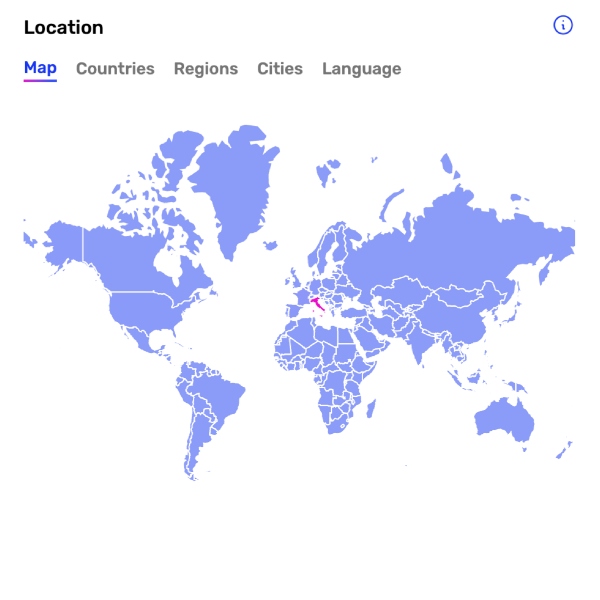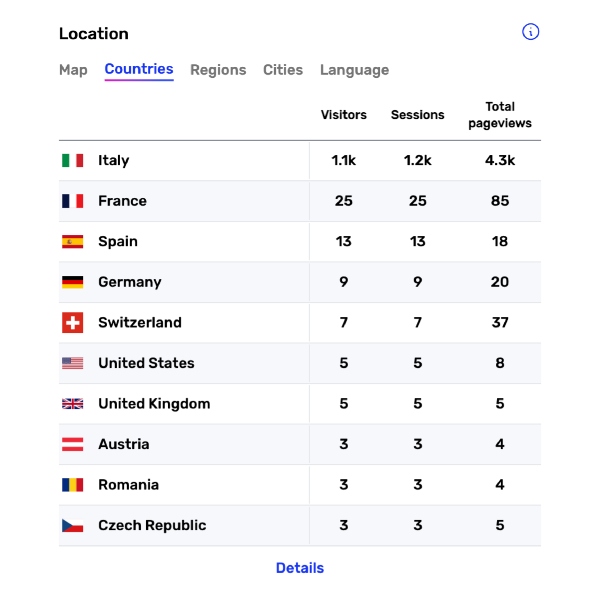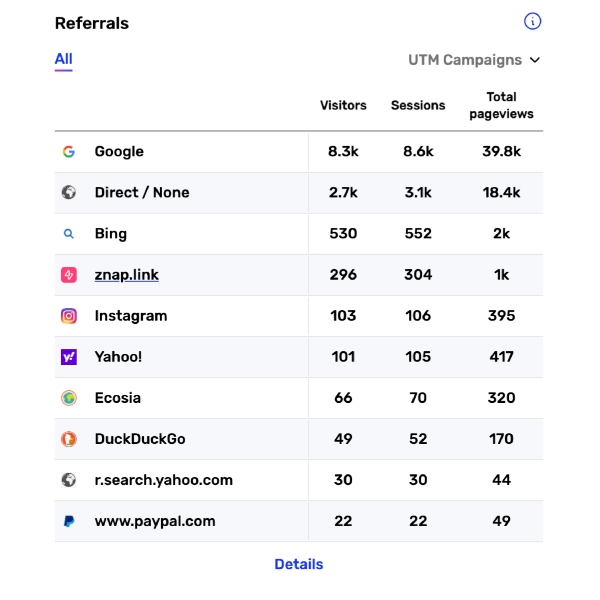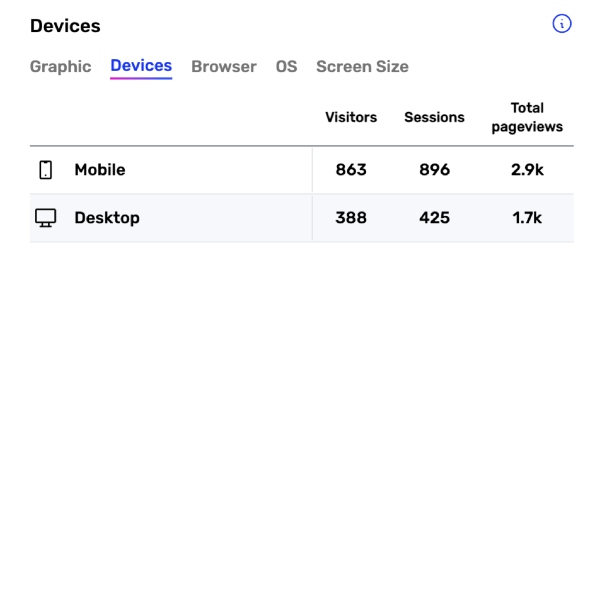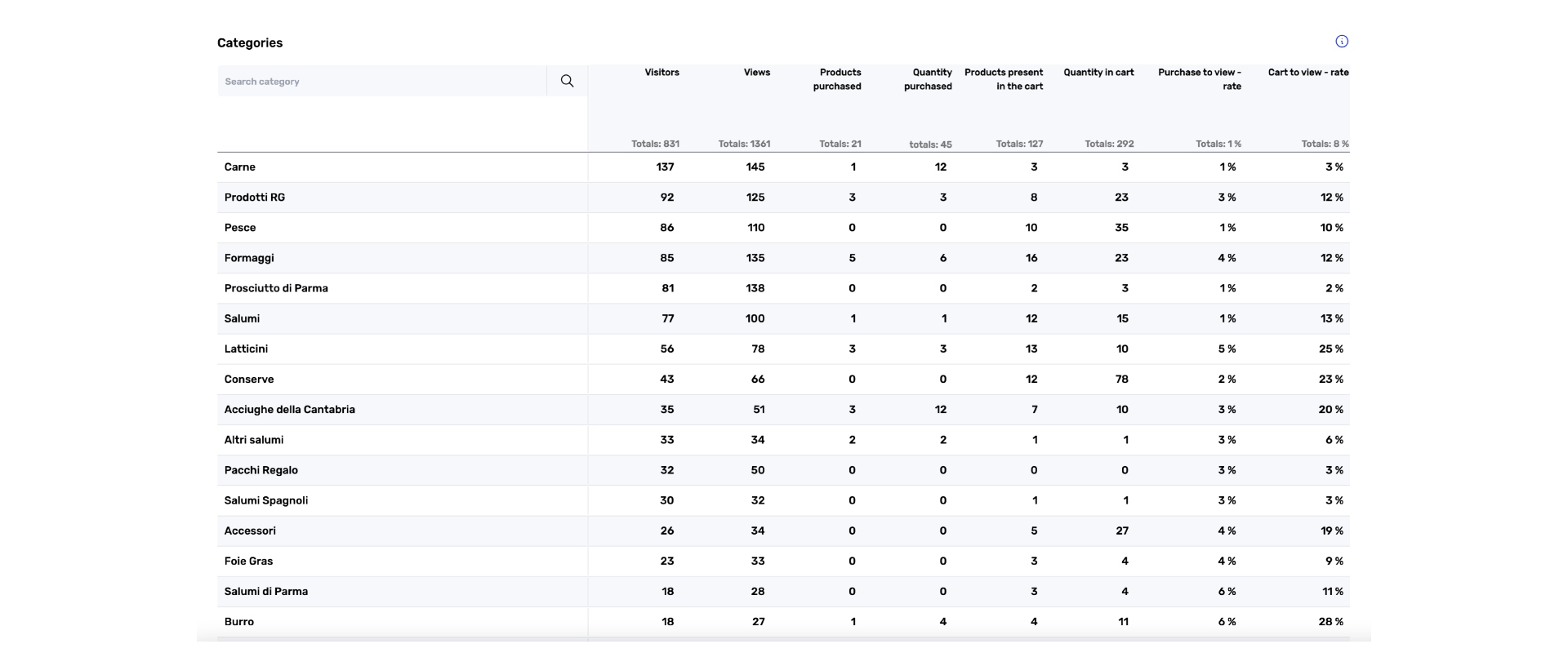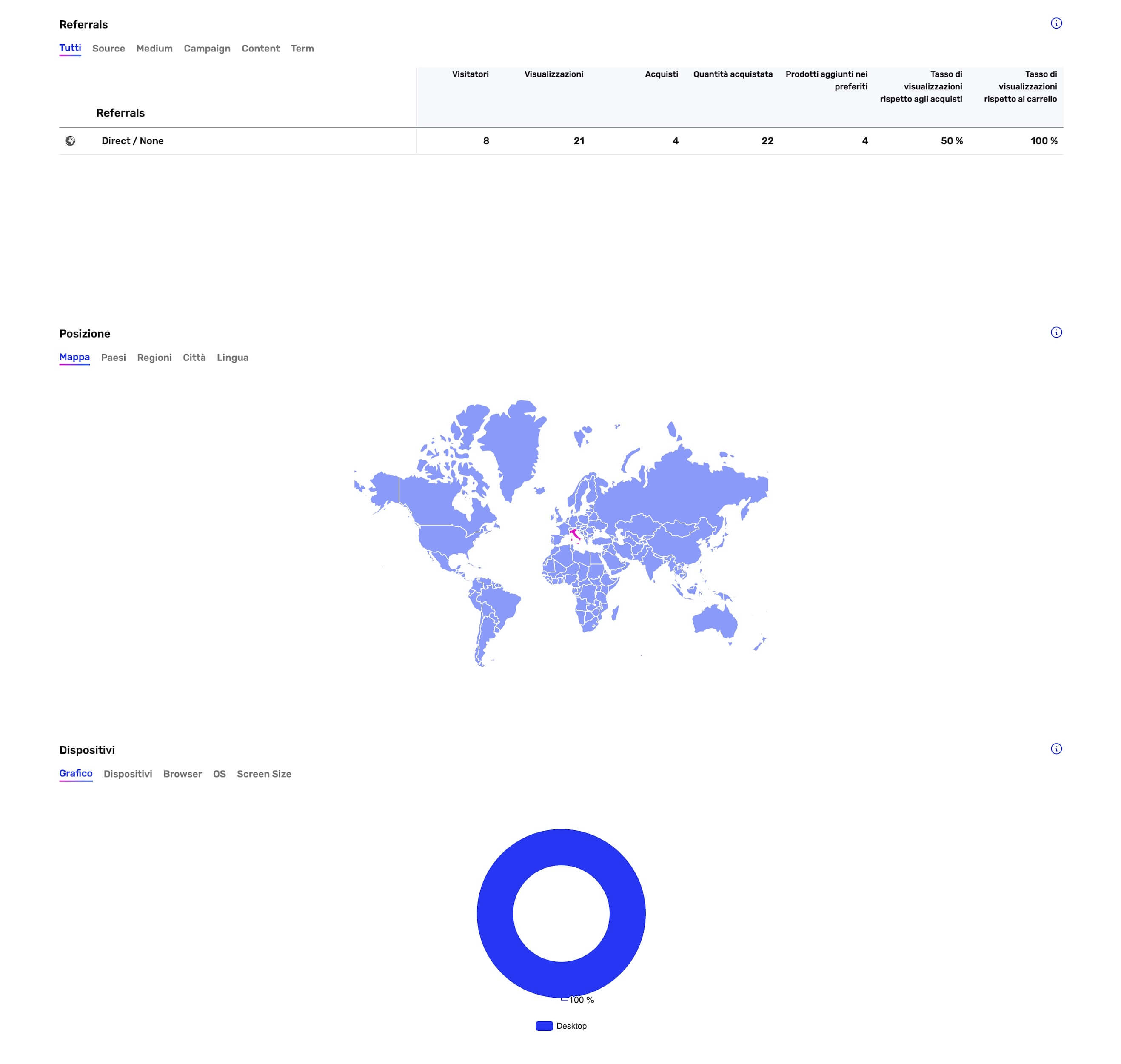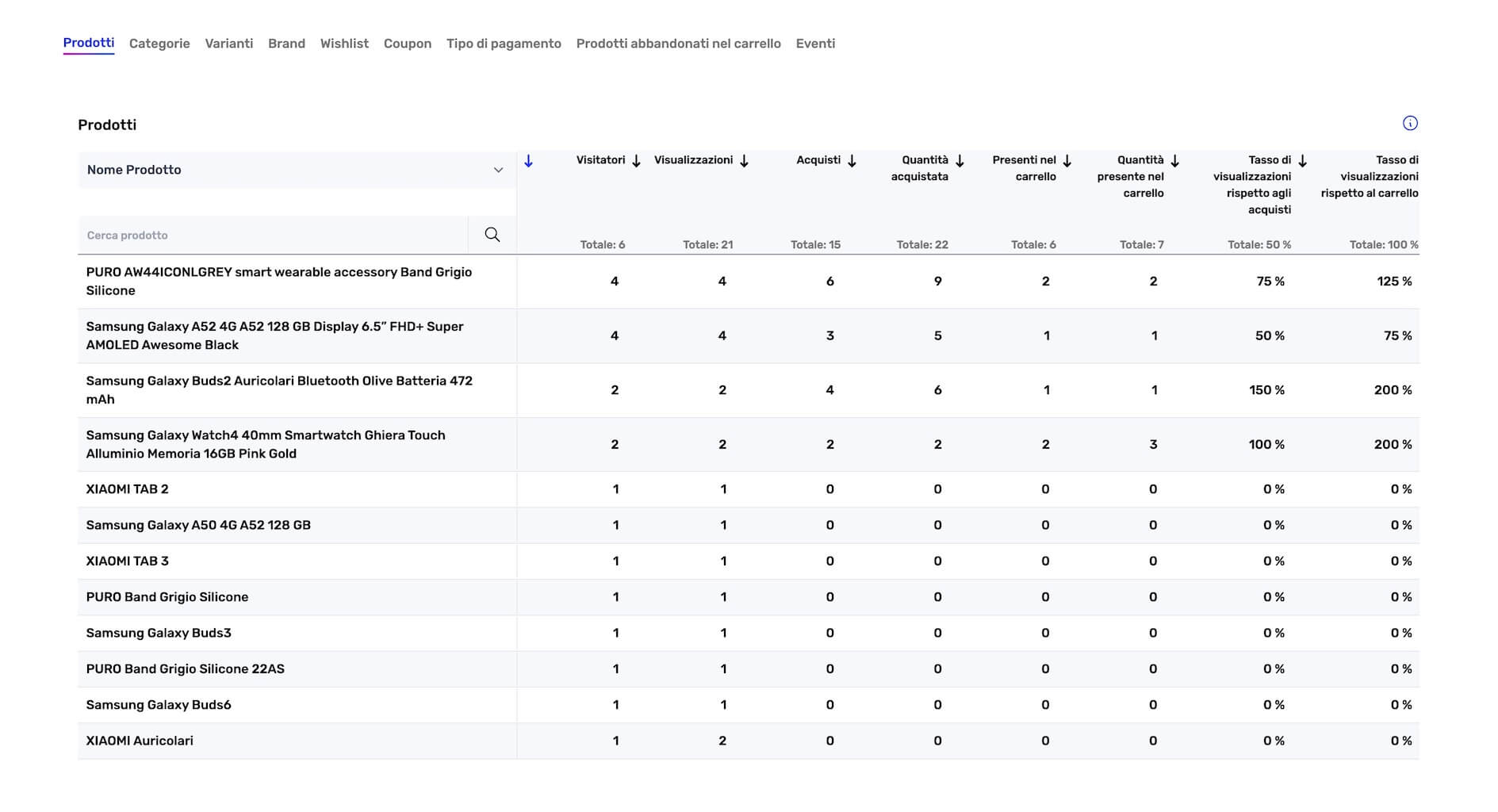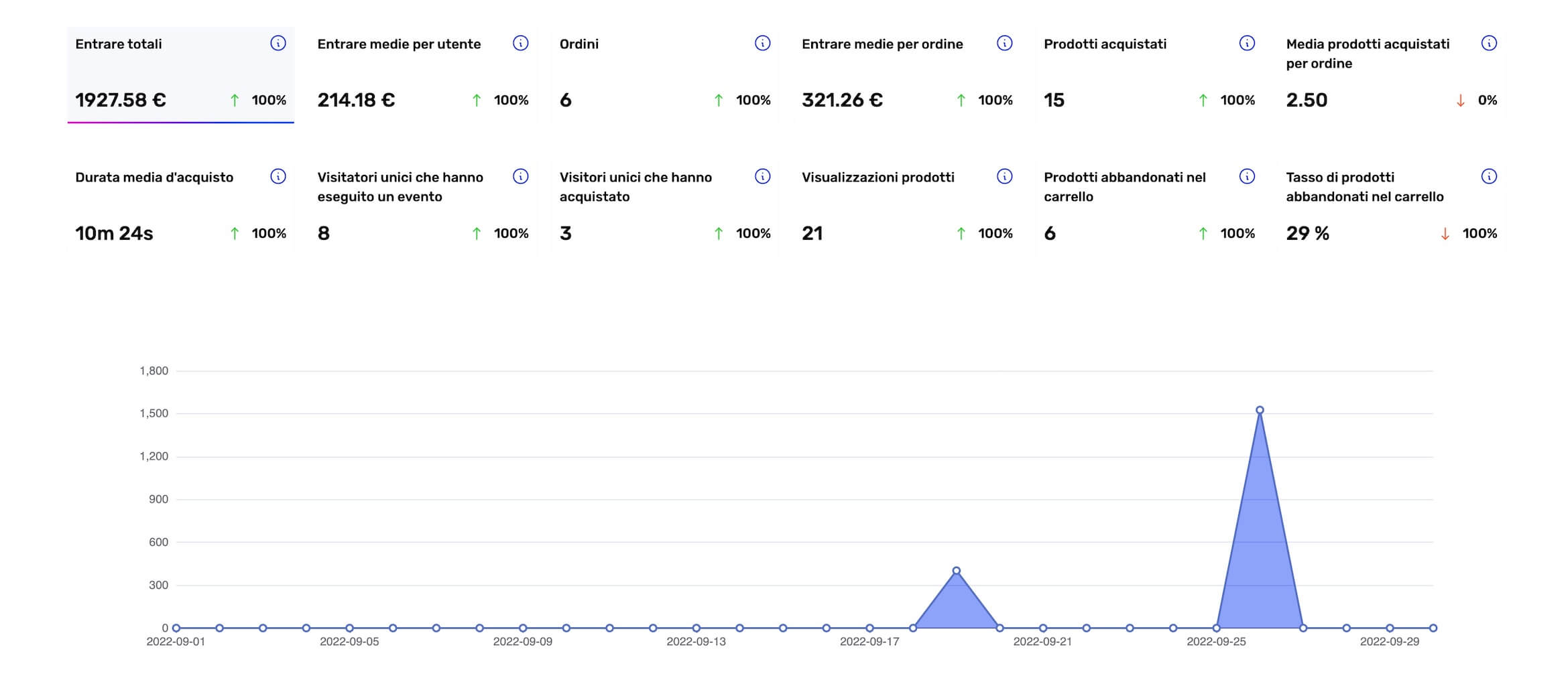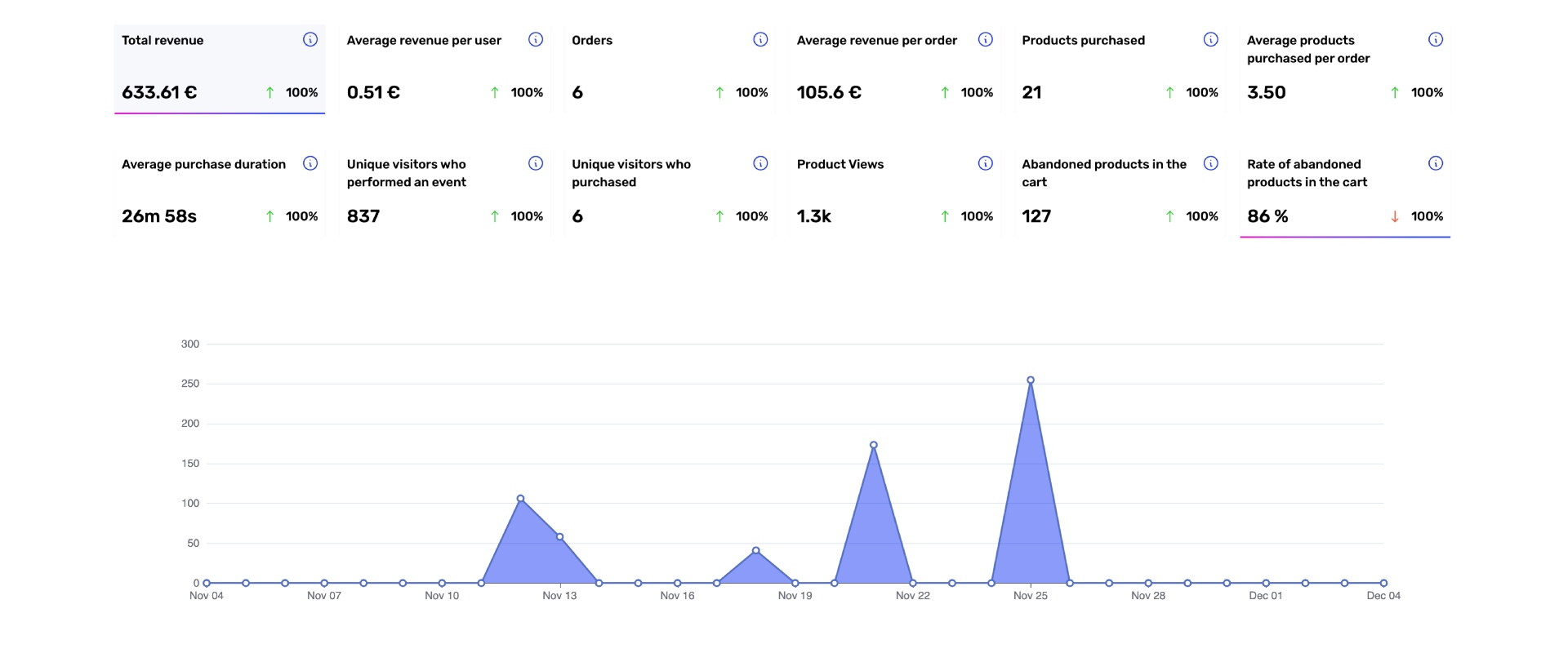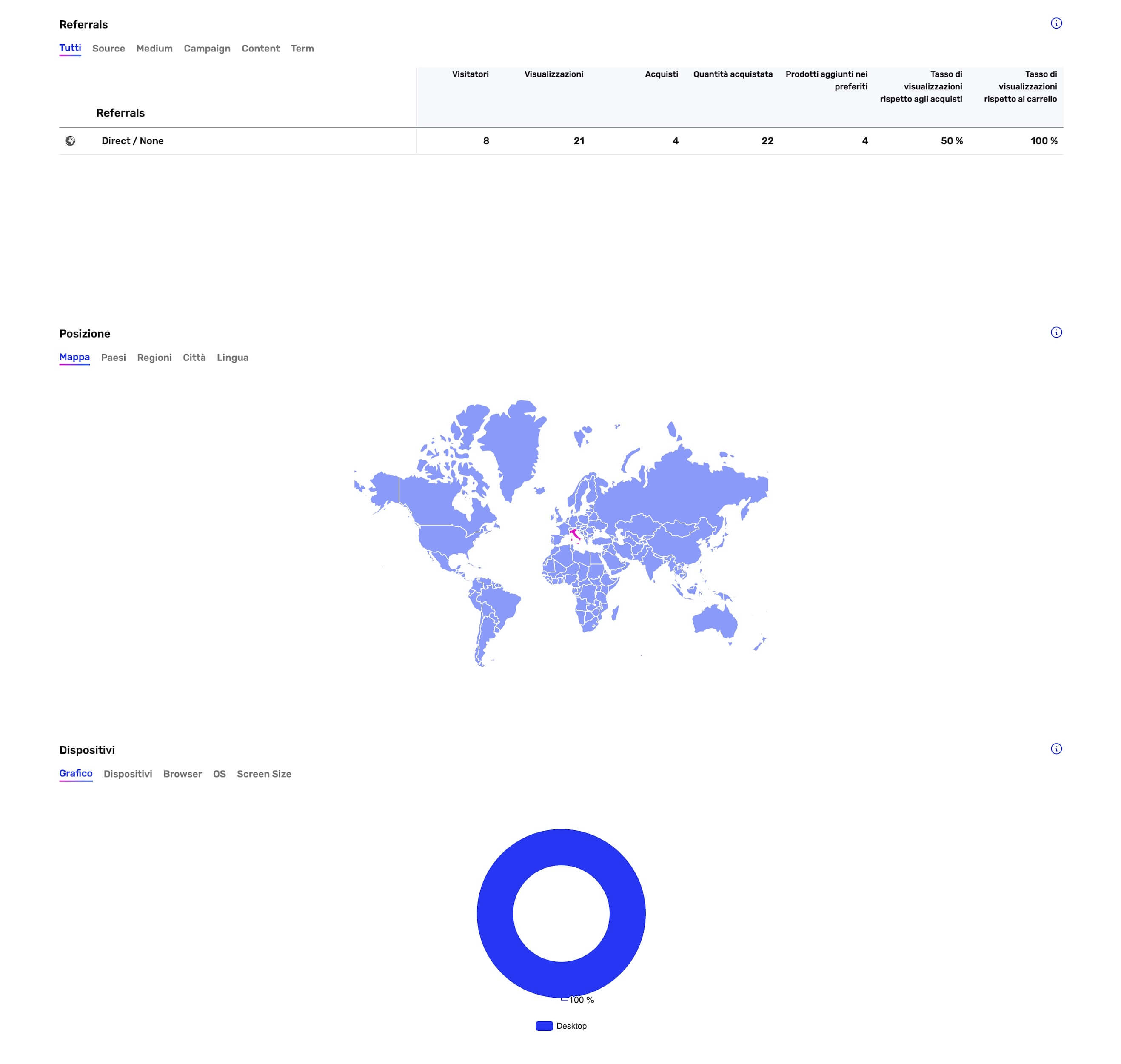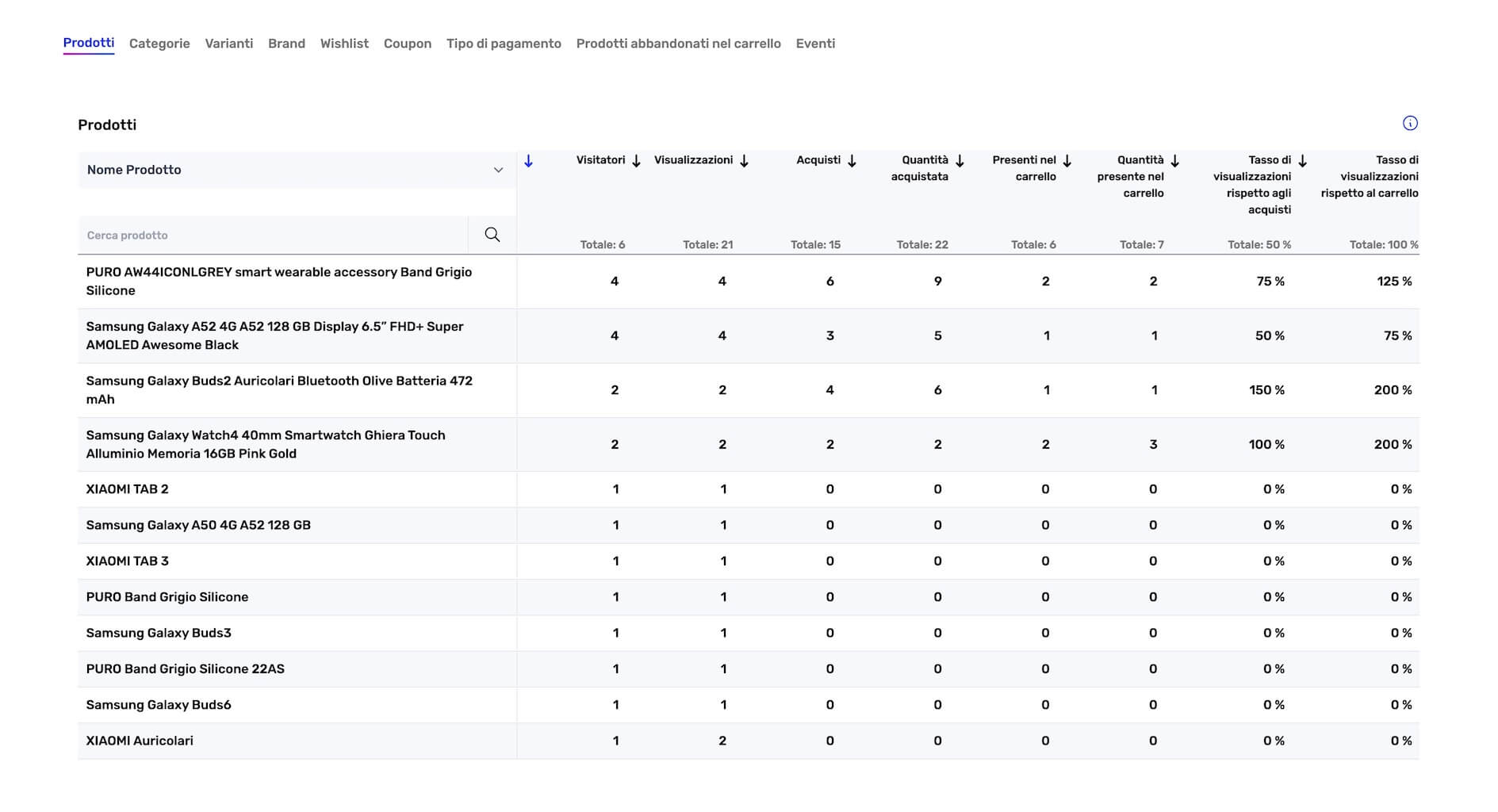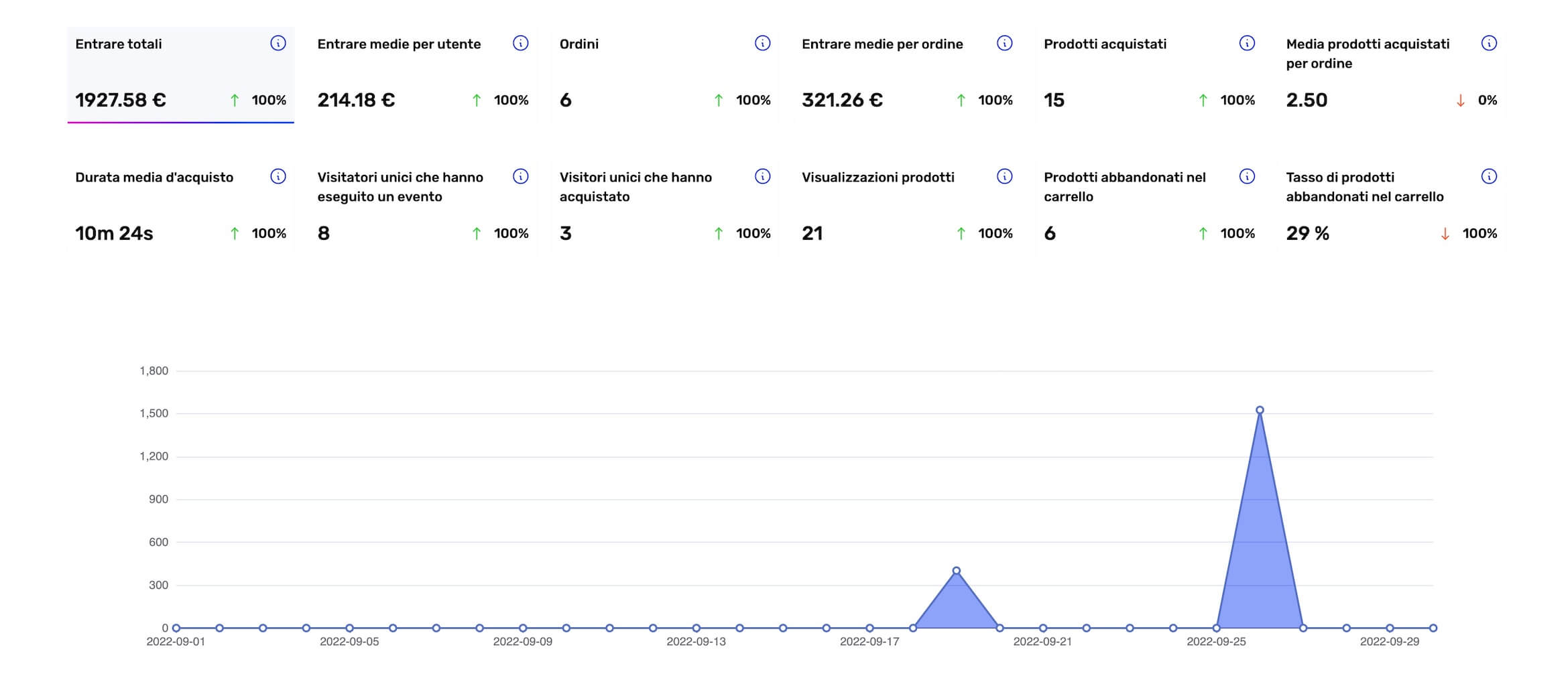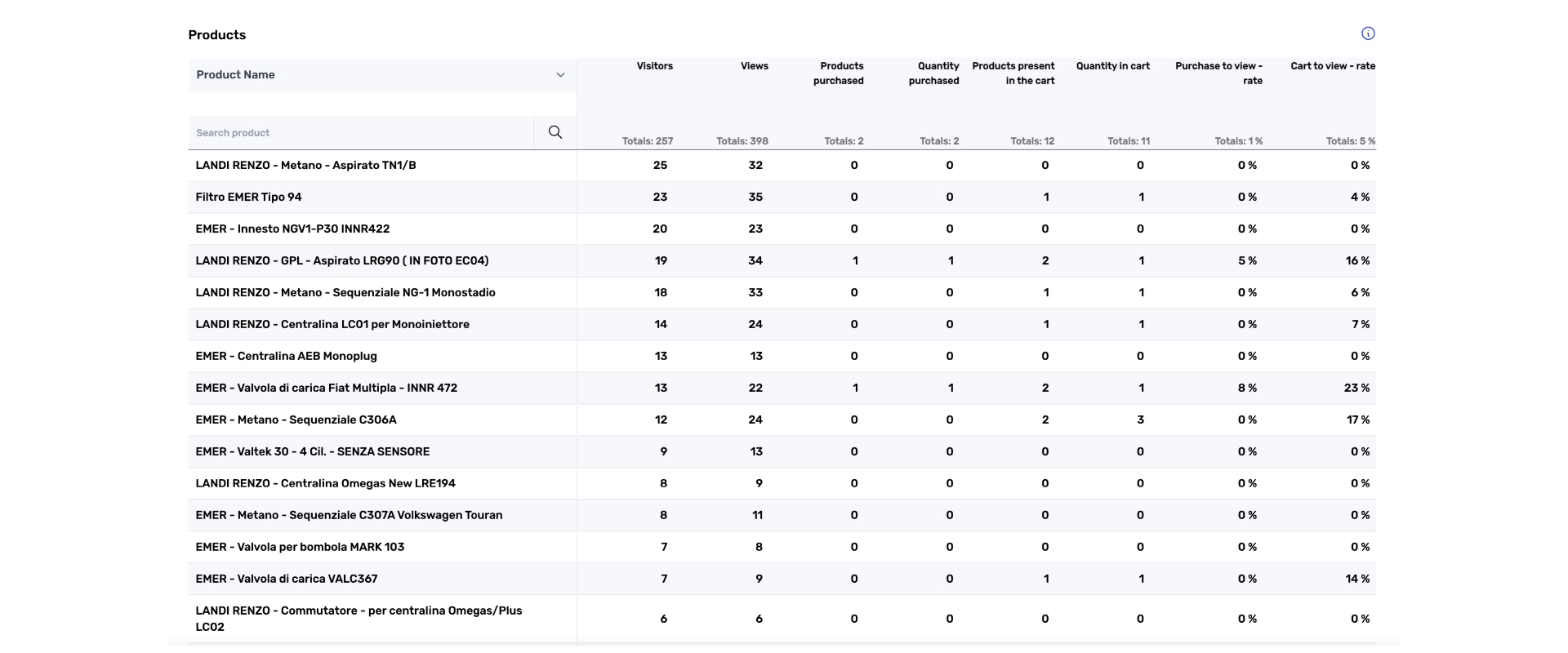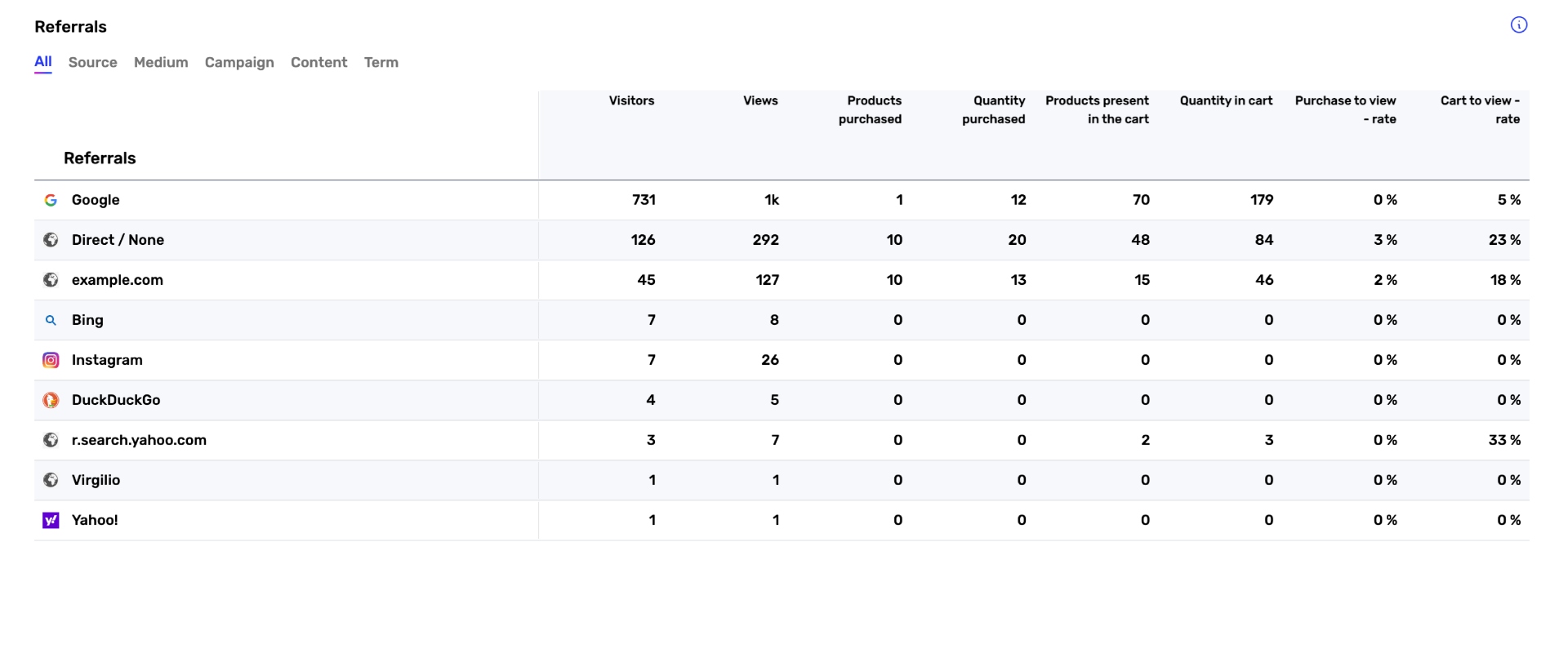 The successor to Google Analytics easy to use, convenient and privacy-friendly
Website analytics tool, monitors visitors, keeps track of conversions and GDPR compliant.
Why
Vantevo

?

Vantevo analyzes traffic trends, user behavior, everything that happens on your website while fully respecting user privacy.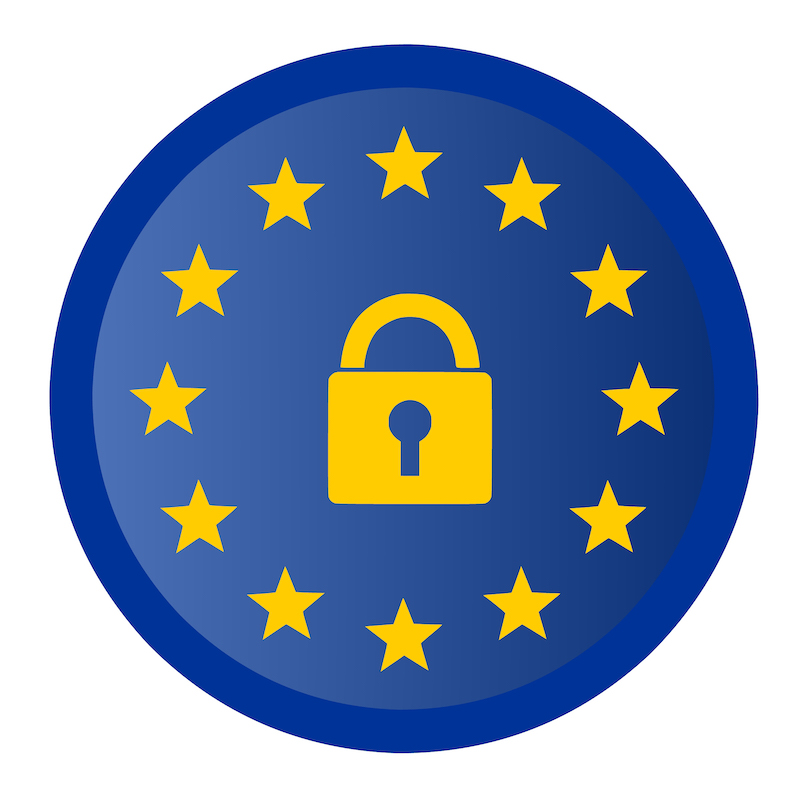 Compliant with
GDPR
Vantevo does not use cookies or collect personal data. Our servers are hosted in the EU and we are based in Italy. So no cookie banners are needed because our platform is a privacy-focused solution and 100% GDPR compliant.
When a service is free, it means you are the product. With Vantevo, we do not use cookies or collect personal data. So no cookie banners are needed because our platform is a privacy-focused solution and 100% GDPR compliant.
Vantevo's goal is exactly what you are looking for: tracking traffic trends, user behavior, and what is happening on your website.
Read more
Simply
powerful
Vantevo is a web traffic analysis tool, without the use of cookie ed can be integrated into any web and back-end platform.
It was created to offer companies, web agencies, programmers, and individual entrepreneurs an analysis tool with a simple and intuitive user interface that is easy to understand, even for the inexperienced.
Upload the script to your site
With just a few targeted clicks, you are able to monitor the performance of your website and get all the necessary information about your visitors.
Integration is very easy, you find plug-ins for Wordpress, Shopify and all major frameworks.
"If you don't
pay

for a product, then the product is

you

"

Vantevo is a subscription service because we do not monetize your data by giving it to advertising companies or third parties. The data collected only serves its specific purpose: to give you a clear and intuitive understanding of how users behave within your site and to help you understand how best to set up your digital strategy.

The costs you incur are to cover the development of the platform to be more and more efficient and improve our service.

All of the data is only in your possession. In fact, the information collected is not shared in any way with advertising companies or monetized.
The most complete and secure alternative to Google Analytics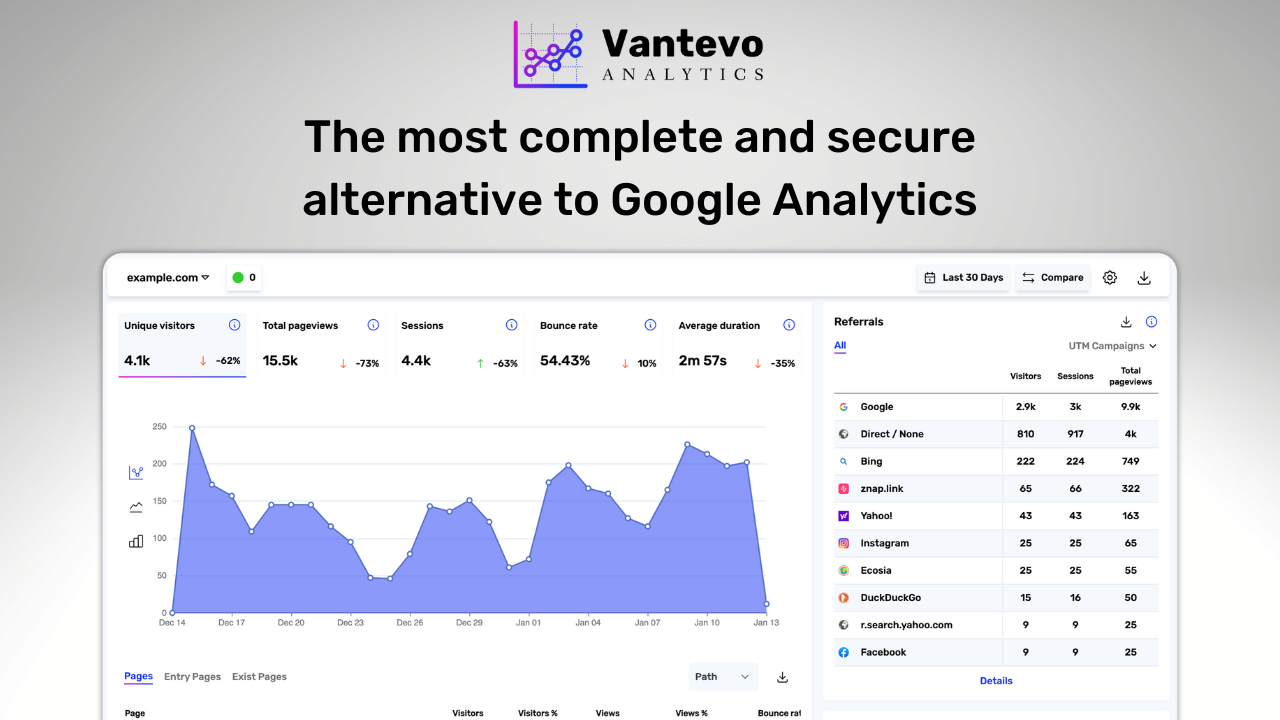 Everything you need on one page
Vantevo has no menu levels, reports to create, or custom dashboards. Key metrics (unique visitors, bounce rate etc.) are immediately available at a glance.
Traffic acquisition
Web traffic monitoring is an important process for understanding how visitors interact with a website and what is working well and what is not, allowing developers to improve the user experience.
Vantevo Analytics offers a wide range of functionality so that all key metrics are available at a glance.
Unique visitors , sessions, pages visited , average length of visits, bounce rate, incoming pages , outgoing pages, the geographic origin of users, devices used, traffic sources, marketing campaign management. These and other important data for analyzing your website traffic are immediately visible in single dashboard.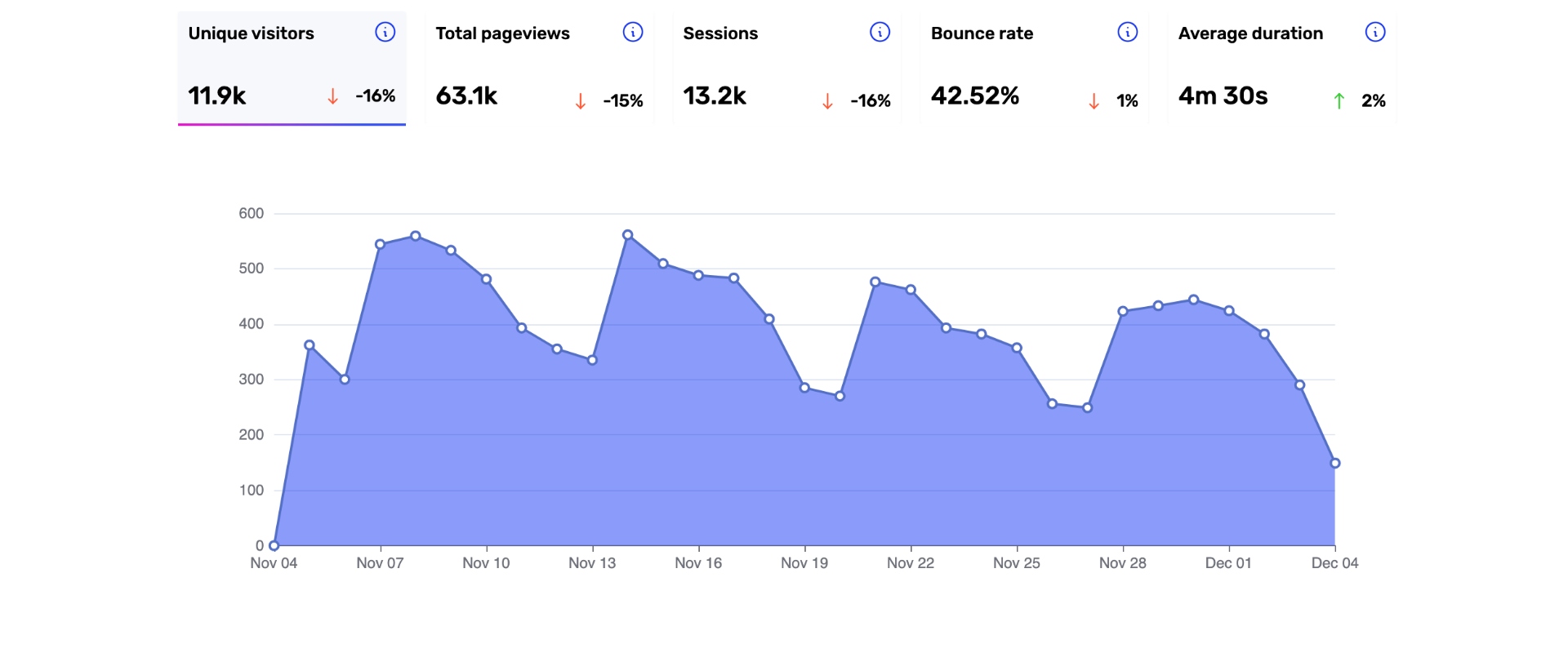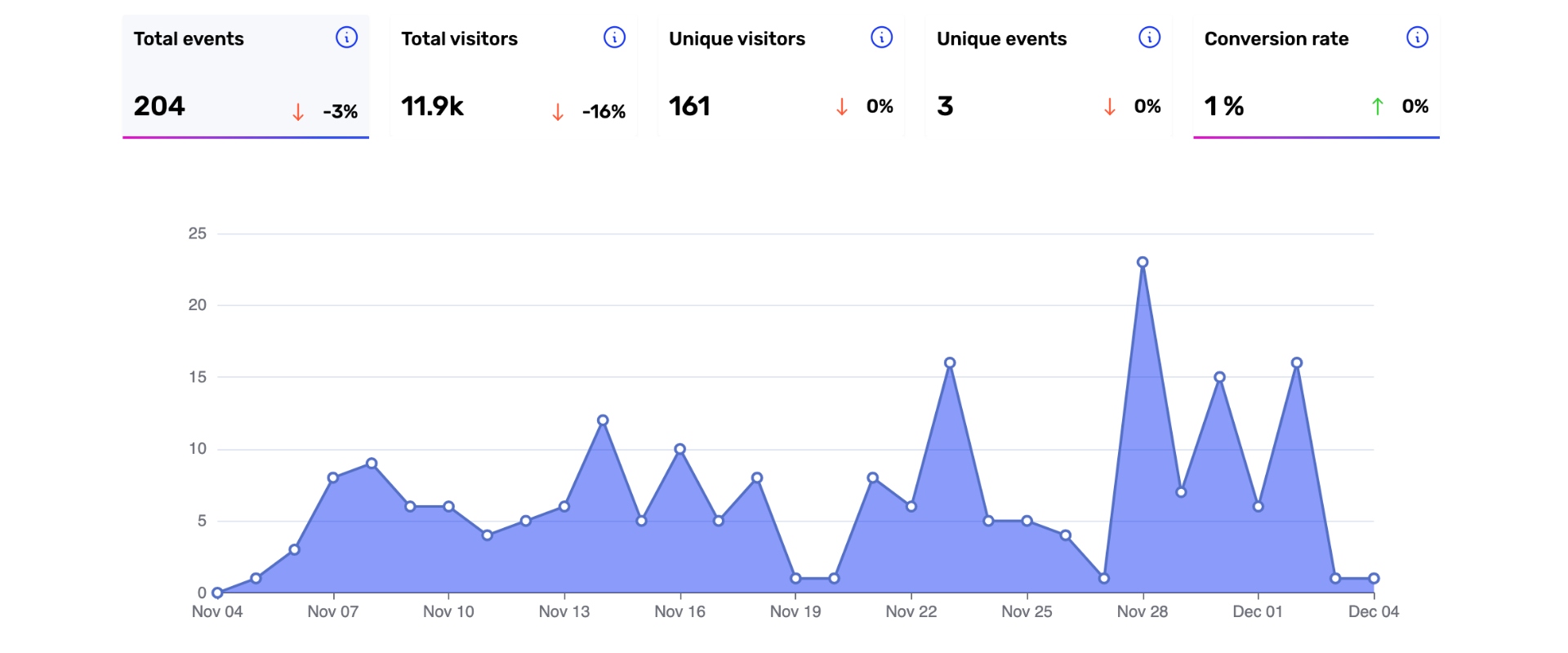 Events
Events provide a better understanding of user behavior. Each event represents an action performed by a user on a web page and contains valuable information to improve traffic, conversions, and website usability.
With events you can track actions such as: button clicks , downloaded files, tracking page scrolling, and tracking links an exit.
Ecommerce
Data collection and analysis are critical for an e-commerce site to optimize navigation and purchasing processes to ensure an optimal user experience. As well as then monitor site performance and identify any problems.
The data can provide important information about what customers want, what products are most popular, and how the website can be improved. With our advanced ecommerce system, you can keep track of all the most important events:
Which marketing channels and traffic sources are the most effective in targeting users who make purchases
What is the share of mobile traffic compared to desktop traffic coming to the site
What is the average duration of sales
Managing abandoned products in the shopping cart
Brand management
Product variant management: colors , sizes or other
Custom event management
Coupon management
Wishlist management
Management of payment types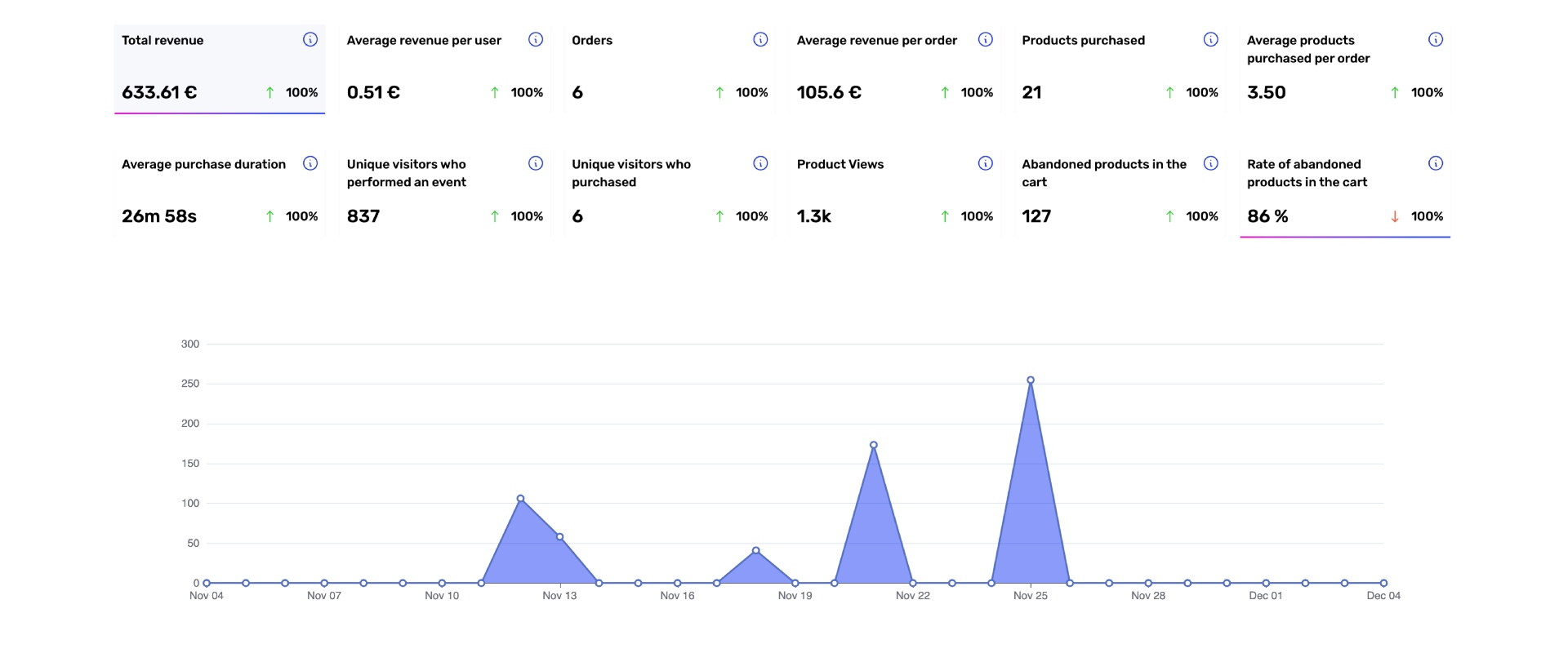 One more reason to choose
Vantevo
As of July 1, 2023, Google announced that it will delete statistics from all websites. That's why we offer you one more reason to choose us: we have created a Google Analytics statistics import tool.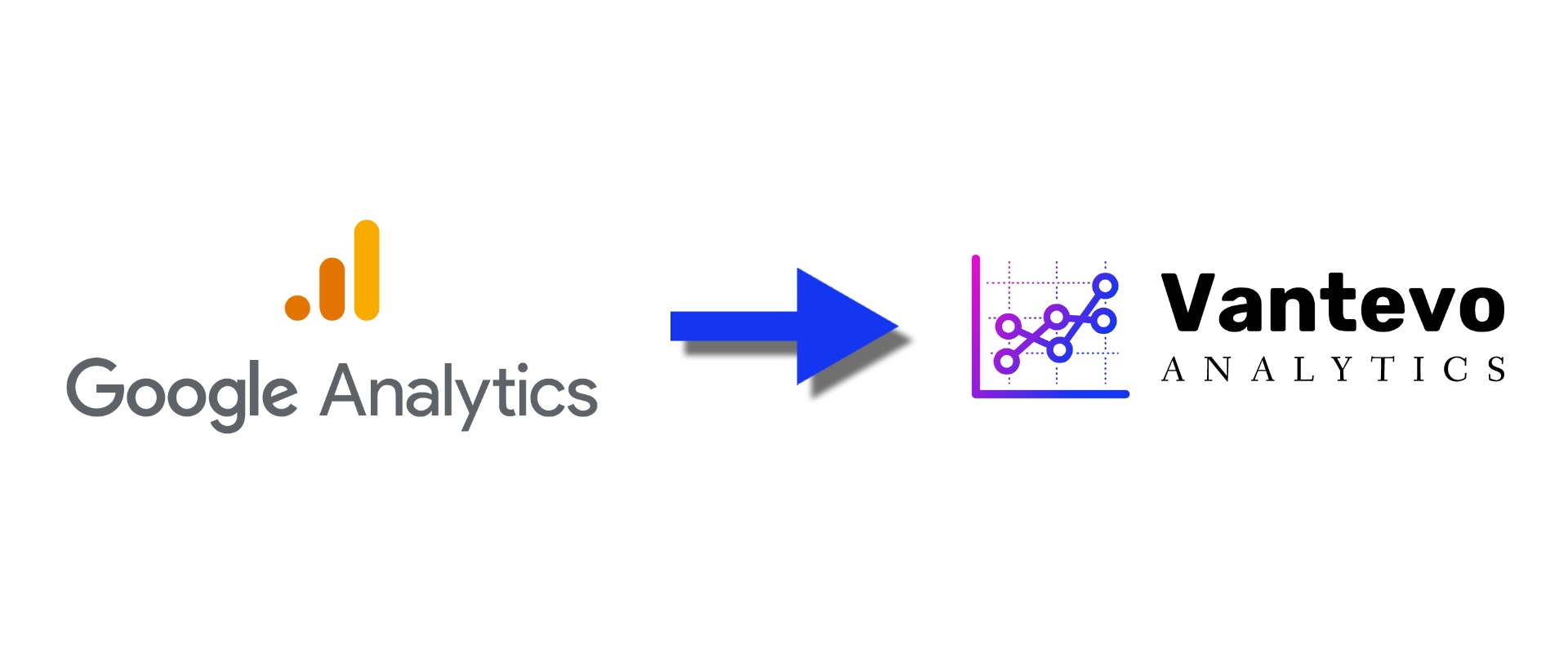 To make sure you don't lose the statistics you have accumulated over the years, Vantevo Analytics allows you to import your Google Analytics data easily and intuitively. You will not lose any data and you will be able to analyze your data more effectively.
Our customers
Having told about us, we now leave the floor to those who have chosen us: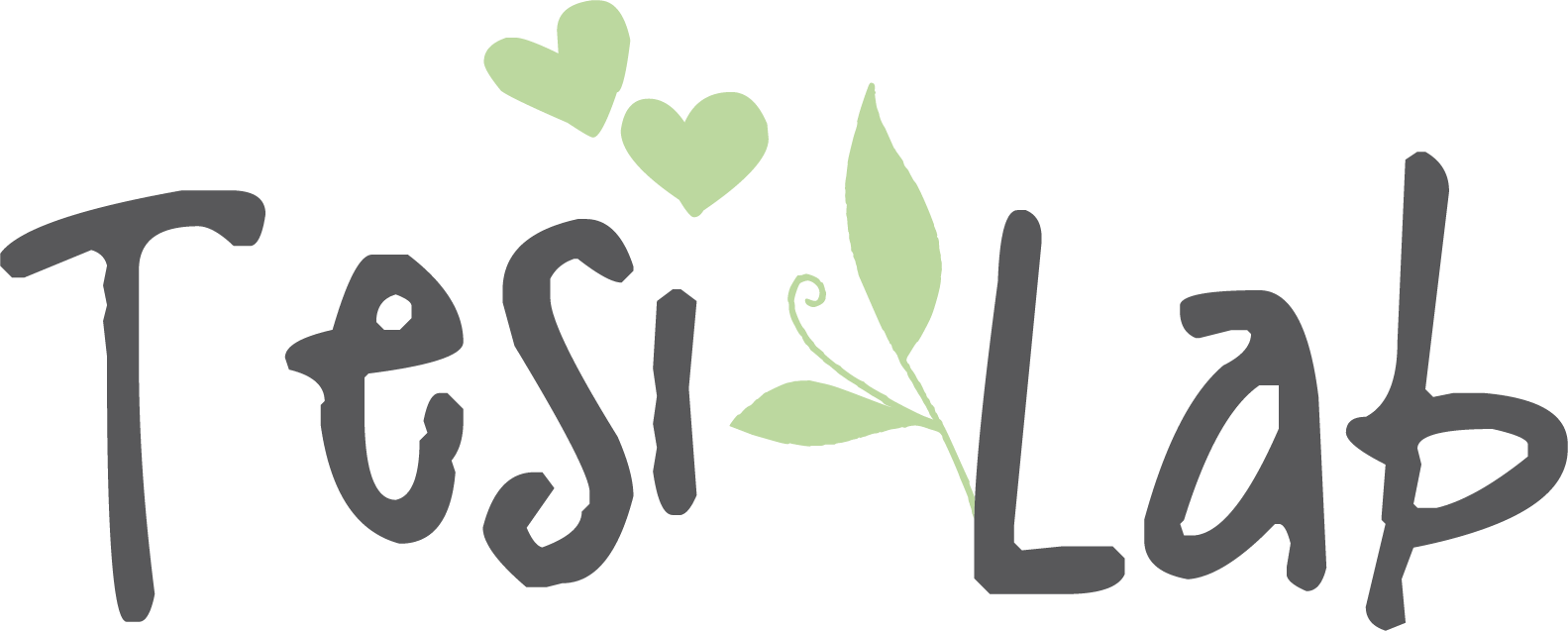 We at TesiLab.it are very happy indeed to have started using Vantevo. The user friendly graphics, with tables, graphs and map, presents the data clearly and easily. Finally, tracking results and goal achievement is much more immediate!
As a programmer, I had long been looking for a new alternative to Google Analytics that would really allow you to analyze practically everything on your website. The guide is really well done, I am satisfied!
We were among the first to try Vantevo and decided to use it for ourselves and for some of our customers. It is a very simple and intuitive platform, and we can say with certainty that it is among the best web analytics tools on the market.
For us at eft.it, it is important to monitor the user journey: it helps us discover the needs of our customers, and to make sure that information is easily accessible and in the right place. We are really glad we chose Vantevo for our eft.it site!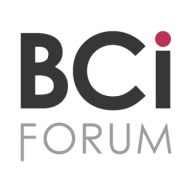 Vantevo is the second web analytics tool we use and is by far the most comprehensive and easiest to use. With a few simple configurations, you have a really powerful tool at your disposal, with no worries about GDPR compliance. We highly recommend it!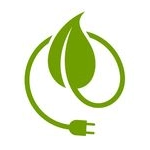 Thanks to Vantevo, we have discovered how to better use functions that we could not understand and analyze properly with Google Analytics, such as events and targets. We received technical support for all our requests, Vantevo Super approved!
Get started
today
Entrust your website to the best web analytics platform on the market and find out all the statistics of your visitors.
Automatic monitoring of outbound links
Automatic monitoring of files to download
Marketing campaigns monitoring (UTM Link)
Session duration management
Vantevo Analytics
Documentation
Our Vantevo documentation contains all the information for the correct use of our platform. We work hard so that you can quickly and easily find answers to any questions.
If you still haven't found what you are looking for, contact us.
Do you need help integrating the Vantevo script into your website? Don't worry, we'll help you!
Here you can find convenient plug-ins for Wordpress, Shopify and all the most famous framework. Contact us